An Introduction to Geographic Data Science in R with Honeybees
This activity is adapted from my talk at R Ladies- Twin Cities on November 7, 2018. Enjoy!
---
The activity covers spatial data formats, spatial joins, and some intro spatial autocorrelation. It uses honeybee permits data and neighborhood polygons from the City of Minneapolis to talk about geographic data science in R.
It's available here!
Some screenshots from the activity to give you an idea of what it looks like:

---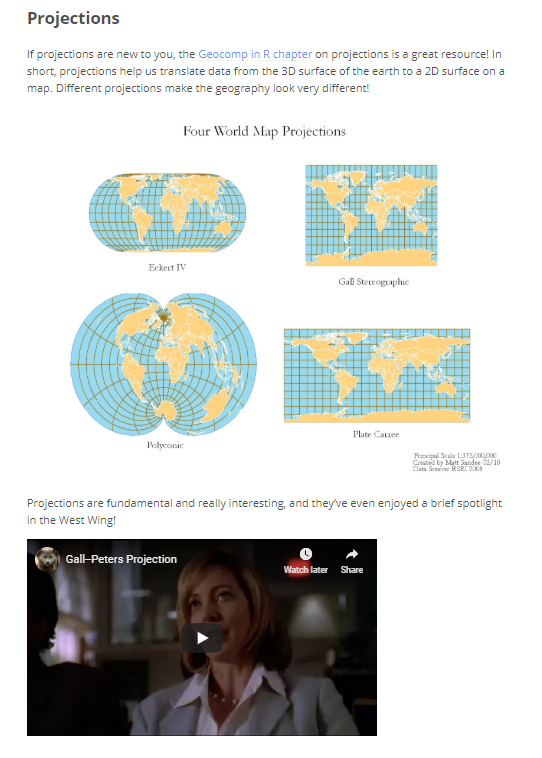 ---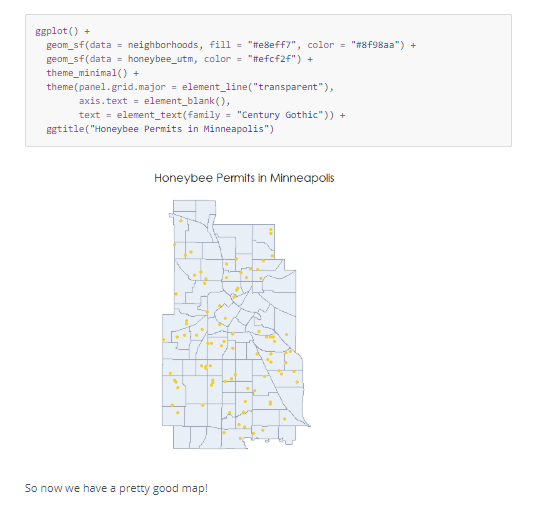 ---
comments powered by