Ohio Precincts Project
The Ohio Project is a collaborative effort to create the first open source precinct shapefile for the state of Ohio.
I've been co-maintaining it since the summer of 2018 and I've learned a lot about open-source and reproducible work in the process.
If you're interested in our work, you can check out the GitHub repository where we keep the most updated versions. If you have questions about the work, I'd be more than happy to chat with you!
I've also written two blog posts (writing the approximation algorithm and evaluating that algorithm) about an algorithm we wrote to approximate precinct boundaries in a few counties that lacked the necessary data for digitizing.
The image below was created by Emilia Alvarez as an artistic representation of the types of data we worked with to create the shapefile and I think it's a really beautiful product of our work!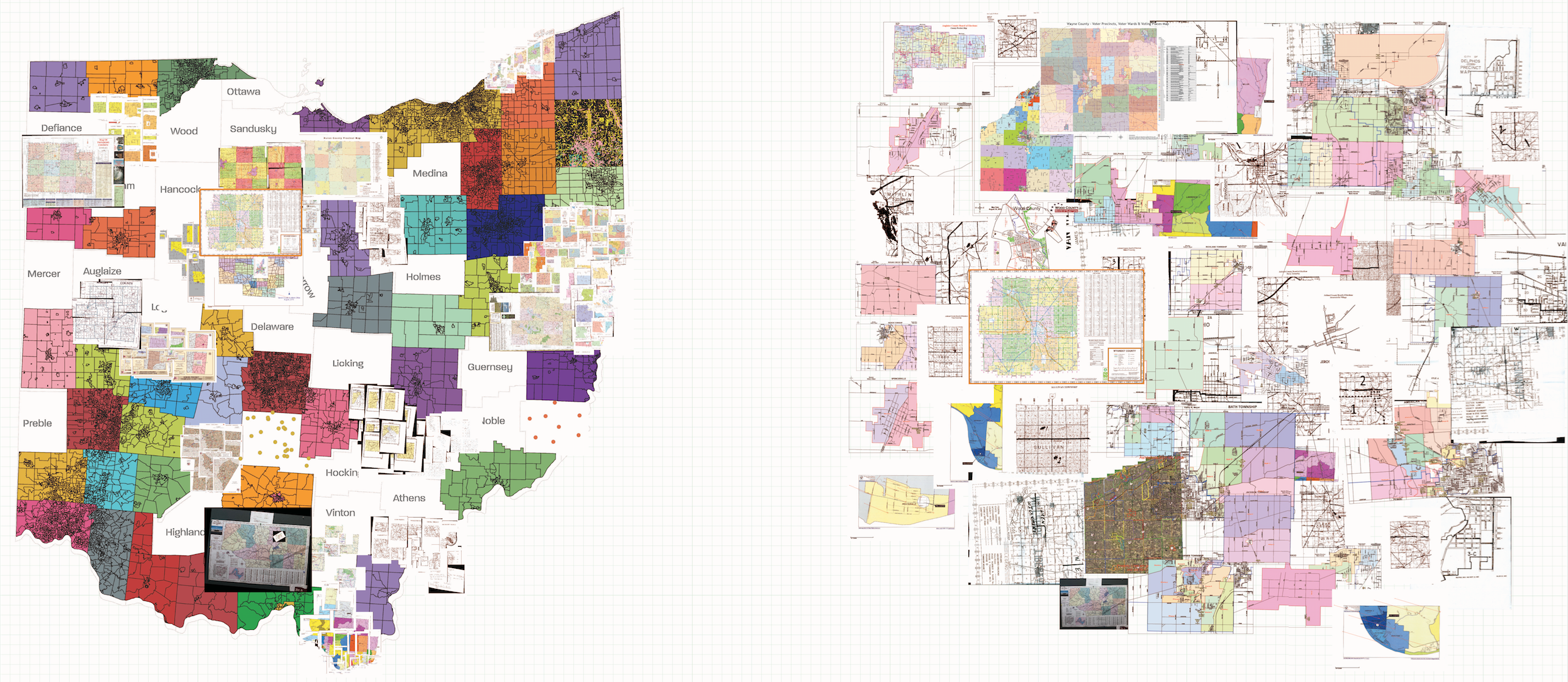 comments powered by